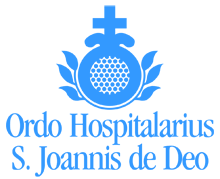 ---
European Scholastics' Meeting
The 4th meeting of Scholastics from the Order's Europe Regiontook place on 25-31 August at SantBoi de Llobregat (Barcelona) attended by 25 young Brothers and Formators fromPortugal, France, Austria, Germany, Poland and Spain.
The meeting formed part of theScholasticate formation stage, covering theological and professional studiesand vocational consolidation.
For a whole week, the Scholastics wereable to study in greater depth the following subject areas: how to live life interms of faith, our personal life project and vocational accompaniment, theresponse to suffering according to the charism of St John of God andcooperation between the Brothers and the Laity in pursuit of the same project.
The Brothers were able to visitcentres of the Order in Barcelona and a number of particularly importantspiritual sites such as the Grotto of Saint Ignatius at Manresa, Montserrat monasteryand the Sagrada Familia.
The meeting was judged to have beenvery positive, and helped to strengthen bonds between the Brothers and tofoster growth in communion.
---
Copyright © 2020 Fatebenefratelli