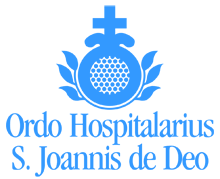 ---
We are a family
Meeting of professional Nursing Schools in the Bavarian Province
On 8 May, about 1200 student nurses and their lecturers from differentnursing schools belonging to the Brothers of St John of God in Bavaria met inStraubing (Bavaria/Germany), with delegations from the schools in Gremsdorf,Schwandorf, Reichenbach, Regensburg, Tegernheim, Munich and Straubing. It wasalso attended by young people undergoing training in all the centres in theProvince.
The meeting was held in a pavilion at the "Joseph-von-Fraunhofer-Halle"Fair and was inaugurated by the Provincial Superior Brother Benedikt Hau. Inhis address, he invited the young people "to become members of the St John ofGod family, to live and practice hospitality together with the Brothers of StJohn of God". The young people then had the opportunity to choose between oneof the following three events: to be entertained at a show by the comedian MartinFrank, to attend a pop concert with the "Lenze und de Buam" band, and a lecturegiven by the geophysicist and computer expert Dr. Peter Schmidt.
After lunch, they were able to choose between about 50 workshops, bothin the Fair area and in the town of Straubing and the environs. The programmewas extremely wide-ranging and included courses on massage, hip-hop, yoga and qigong,photography workshops, handicraft workshops, as well as an introductorypractical class on such important matters as neonatal care and heli-ambulanceassistance at the Brothers of St John of God Saint Elizabeth Clinic in Straubing.
The day concluded with a Solemn Eucharist under the presidency of thediocesan Youth Pastoral Care director, Christian Kalis. One particularly movingmoment was when prayers of the faithful were recited in several different languages.The motto chosen for the day was "Mia CAREn zam", a mixture of the local Bavariandialect and English which may be translated roughly as "We are a family whereeveryone looks after everyone else".
---
Copyright © 2020 Fatebenefratelli