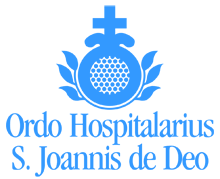 ---
The Pope has donated an incubator to Tiber Island Hospital
An "unexpected" gift: an act ofsolidarity, in the true Christmas spirit, for newborns in TiberIsland-Fatebenefratelli Hospital. And the surprise is even greater when thegift has come from the Holy Father.
This is what has happened at TiberIsland-Fatebenefratelli Hospital. Today, the Hospital received a brand-new GEHealthCare incubator from Pope Francis for babies in the Neonatal IntensiveCare Unit. It was donated to the Holy Father by the well-known international corporation,Bayer, at the audience on 21 November this year, and through the Papal Almoner,Cardinal Archbishop Konrad Krajewski, Tiber Island Fatebenefratelli Hospitalwas chosen as the beneficiary of the gift.
It was officially delivered to theHospital on the morning of 18 December, in the presence of Cardinal Krajewski, andMonica Poggio, CEO of Bayer Italia, and the Prior of the Hospital, Brother AngelLópez, and the Director of the Neonatal Intensive Care Unit, Luigi Orfeo.
With blessing of the incubator, whichjoins the existing 16 for intensive care and 13 for sub-intensive care in therecently restructured Neonatal Care Unit, which has been upgraded to providethe best technological facilities for the patients and their families, and thegreatest comfort. This is an important tribute on the part of the Holy Fatherto the Hospital's round-the-clock care for newborns and their families.
Every year, the Tiber Island-FatebenefratelliHospital's Neonatal Intensive Care Unit treats 600 newborns, about 80% of them preterm– both extremely fragile and yet very strong at the same time, in need ofhighly specialised care and constant assistance, and no less in need of love.
---
Copyright © 2020 Fatebenefratelli